The Foundation
The congregation of the Sisters of St. Joseph of the catholic Archdiocese of Mombasa was founded in Bura in 1929 and apostolically erected in 1938 following the application for the same by Bishop John Hefferman Cssp, Vicar Apostolic of the then Vicariate of Zanzibar.
Bishop Hefferman intended that the Sisters of St. Joseph should be a religious apostolic congregation very much involved in all activities related to the development of the local church through evangelization in Kenya and especially in Mombasa. Mombasa was part of the Vicariate of Zanzibar, which later developed to a diocese of its own; hence the name of the Congregation became Sisters of St. Joseph of Mombasa.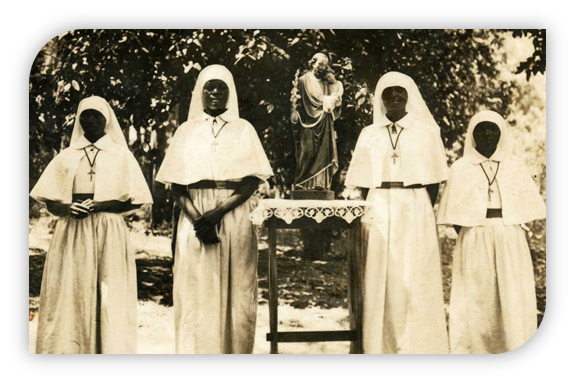 The four founding Sisters of the Congregation made their first vows on December 8, 1941. These were Sr. Mary Njeri, Sr. Theresa Nyambura, Sr. Joseph Nyambura and Sr. Martha Tatu.
The four endured a long wait to consecrate themselves to God. They were determined to become Sisters just "like the European Sisters" of the Precious Blood Congregation that saw to it that the young African girls got a strong foundation in Christianity and religious life.