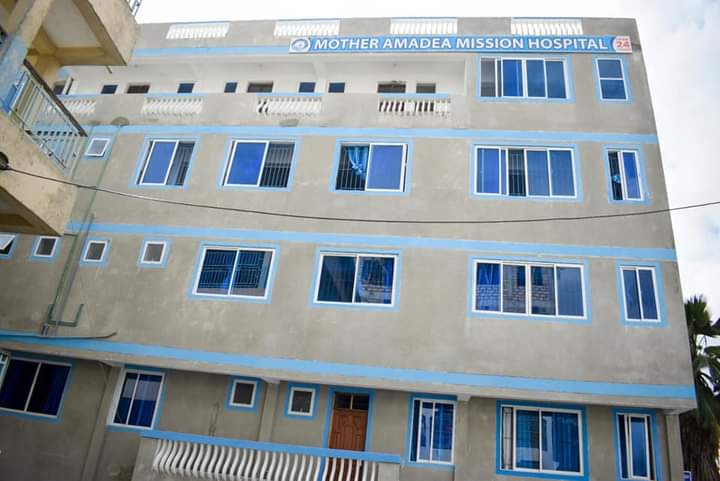 We currently operate 14 dispensaries/Health Centres and we engage ourselves with the present pandemic of HIV/Aids, Malaria and Measles.
The congregation relies on Sisters trained personnel for these activities and we still need to train more
List of Health Centres
Shelter of Hope - Voi - HIV/AIDS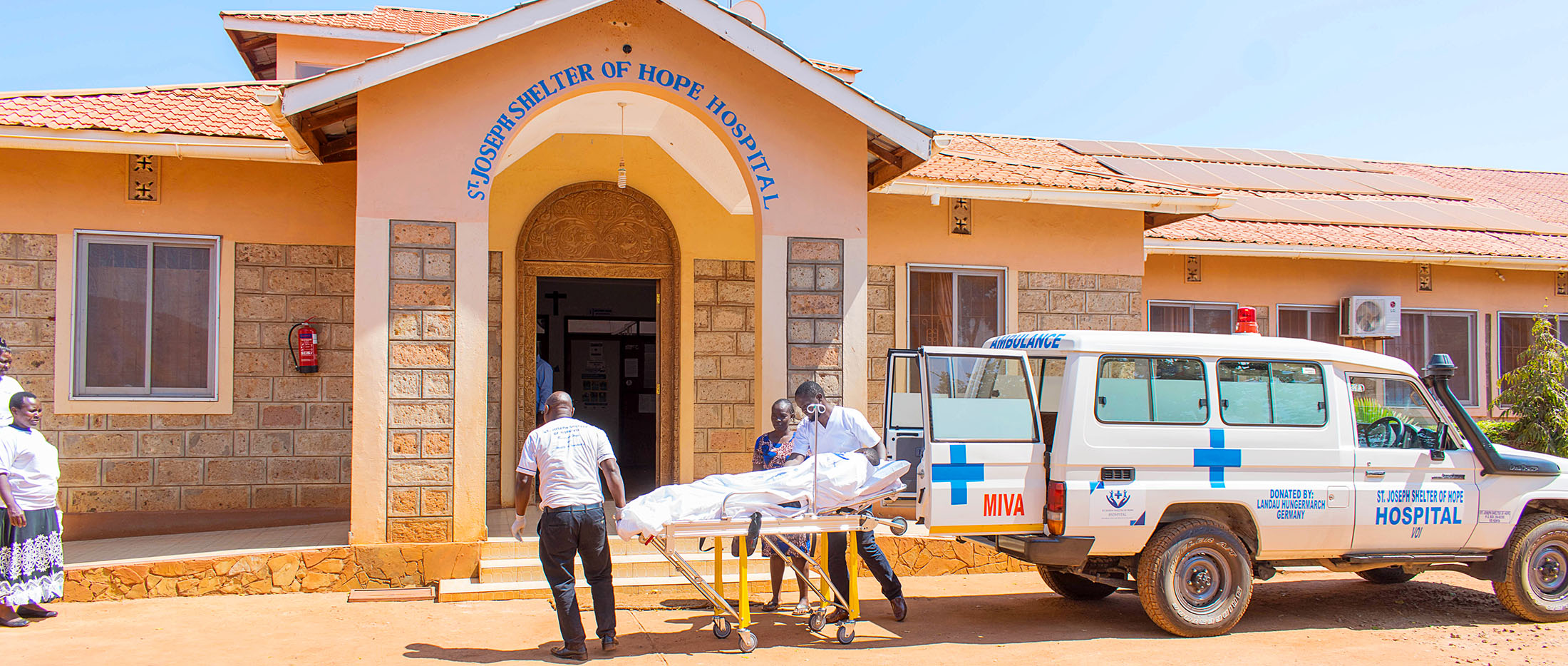 Situated in Voi town, St. Joseph Shelter of Hope is an outreach program that caters for the health needs of the community's HIV/AIDS affected people.
Under the leadership of Sr. Genovefa Mashao, the Shelter of Hope has grown over the years and offers home based care to victims of AIDS as well as nutrition and consultation services to the community.
The following are the health facilities managed by the Sisters of St. Joseph
St. Joseph Hospital, Nairobi County
St. Joseph Shelter of Hope Hospital, Voi (Taita County)
Mother Amadea Health Centre - Mikindani (Mombasa County)
St. Theresa Health centre, Chonyi (Kilifi County)
St. Joseph Health Centre, Lungalunga (Kwale County)
St Teresa Dispensary - Mivumoni (Kwale County)
Mtwapa Health Centre - Mombasa County
Kichaka Simba Dispensary - Shimba Hills (Kwale County)
Community Based Health Care Programme (CBHC - HIV/AIDS) - Mombasa
St Joseph Church - Dispensary - Ukunda
Taveta Dispensary
Bura Dispensary
Thatha Dispensary
St. Camillus Village Dispensary, Watamu
Camillians in Solidarity with the Needy
St. Camillus Village, Watamu

On the occasion to commemorate 400 years since the death of St. Camillus, the Father and Founder of the Camillian Religious Order, The Roman Province of the Camillians, in conjunction with all other provinces of the Order initiated a number of projects in honor of the works of the Camillians spanning over 4 centuries.
Fr. Giovanni Aquaro (RIP) was then entrusted with the coordination of the Provincial Committee, and it is in this capacity that he helped build the health facility adjacent to the Br. Dominic Nursery and Primary Schools, in Watamu, near Malindi in Kenya. The health facility has been built in honor of the Servant of God, Nicola D'Onofrio, a young Camilian student whose canonization process is underway.
Camillian Fathers have a solid collaboration with JAMBO WATOTO, an Association that has been in operation in Malindi since «November 23, 2009» in response to the wish of a group of friends who decided to come together to give a future to the children of the district of Watamu. .
The group wanted to assist the hardship hit children, offering them a growth opportunity through the provision of education, medical care and ability to grow a career in life. We thank all who generously contributed to this honorable initiative through Fr. Giovanni Aquaro, former Head Chaplain at the San Giovanni Hospital at the Lateran in Rome. Fr. Giovanni passed on to be with the Lord in early 2017. May his soul rest in eternal peace, Amen